Reflection on my favourite teacher
This is the fifteenth part of my Reflection Series — a self-reflection of my year teaching in the UK. What part of the school day is your favourite?
Dave Stacey Great post Tom. Particularly interested in your point about the integrated nature of the curriculum. Thanks as ever for the honesty, and good luck: To continue the honesty theme, I have never read Ulysses. Reading your post, the one thing I am certain about is that you will be a better Deputy Head for having spent time in FS.
The only thing I might suggest is that you go back there sometime? Better prepared and with an appetite for challenge. Going back would be fun sometime in the future, I will certainly be heavily involved in the first year of my replacement.
Do you think foundation stage children would enjoy using iPads, jumbo iTouches!? Vote Up0Vote Down Guest Catherine McMahon My student teacher is just finishing her second semester in a fifth grade classroom 10 year olds after working in my classroom full of 4 and 5 year olds.
Regina Spektor Official Website
I recall her feeling overwhelmed and exhausted. She said that she would rather work with the younger children due to the high level of active learning that they experience. It made her feel more active as a teacher and more engaged.
I guess I have been doing this for so long that it has just become my state of functioning. I like seeing learning take place on that sort of level, smaller yet no less significant. I have to say, this reads as one of the most self-reflective and honest posts that you have written.
That is said in a very positive way, it looks like you have had a very hard half-term, and one that I am sure seemed like it would never end! I have noticed at the nursery that Elizabeth is at, is the huge volume of record keeping they keep on what seems to be every single aspect of her learning.
I think Steve Kirkpatrick was working on something similar. I've taught throughout Primary over the past 20 years and have been in FS for the last eight.
It is a truly amazing phase which I think stretches the notion of 'teacher' more than any other within primary. I agree with Louise in that I have believed for a long time that all primary teachers should begin their career in early years to really cement the idea of children as individuals alongside children as learners — as you've discovered, in FS, there's no escaping their needs or skating over their demands.
The combination of care and learning and how you get the best from such young children is a true challenge. I have a great understanding as to where children are on entry to primary school now, not just on paper but what learning looks and feels like for these 4 and 5 year olds.
Thanks for sharing that. I agree with your comments about cross-curricular. I've recently read a book by Richard Gerver which is fantastic and advocates a cross-curricular approach and explains how he did it in his school.
He draws the same comparison as you regarding foundation stage approach and needing to extend it through the school. Learning isn't always pretty, for students or for us.
What part of the school day is your favourite? Why?
I am going back to Kindergarten yr olds after 11 yrs in grade 1 Not the leap you made, but still very different. I am looking forward to creating a learning environment provides the right balance between teacher directed and student initiated learning.
Thanks for reminding me about the energy needed…it will be a great reason to rest-up over the summer. Lots of books at the beach for me!
Vote Up0Vote Down Guest tomgbarrett Thankyou for commenting Kathy — some of the most enjoyable moments over the last few weeks have been seeing learning spring up from child initiated activities. I have learned to step back and be an onlooker, not to intervene but to observe the natural path it takes.
Amazing really being part of it.
Culture essay ideas easy narrative
I am currently in year 4 and very keen to move to younger age groups soon so your reflections have given me much to think about. Well done for making it through the challenge. I think Technology in this age group is very interesting.
To me it seems that technology other than computers plays an even more important role than in Key Stage 2, but it requires totally different thinking to implement than the kind of work many ICT savvy KS2 teachers myself included do. It must be embedded in everything and bullet-proof at the same time.Reflection Of The Role And Responsibilities Of The Teacher Reflection of the role and responsibilities of the teacher In this essay I will be discussing the roles and responsibilities of the teacherI have used various sources to find my information such as several internet websites.
This essay will highlight different teaching methods used in the classroom and various needs that students. Teach with world-famous games TeacherGaming brings the world's greatest games to your class, supercharged for school with lesson plans and learning analytics.
This is the fifteenth part of my Reflection Series for – a self-reflection of my teaching this year.. What part of the school day is your favourite? Why? Last year my favourite time of day was lunch. Food is one of life's greatest pleasures in my opinion, and combining that with staff room conversation usually went down very well.
Toondoo lets you create comic strips and cartoons easily with just a few clicks, drags and drops.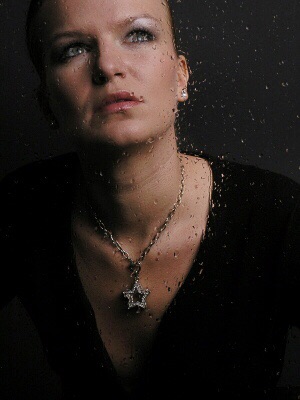 Get started now! Essay writing about my favourite song is. means essay writing on history ch essaywedstrijd rue21Exotic animals pets essay mind walk movie essay review diversity reflection essay high school 3 Essay on social media and society oil prices essay deus ex new vision mod comparison essay ptlls role of a teacher essay cops interest inventory.
Jambo! Flicking through hard to come by East African cookbooks fills me with that familiar, comforting feeling of when I cosy up with my favourite Indian ones.